Queen's & PWRR Regiment Museum
The Museum can be found within the Keep walls of Dover Castle
Access to the Museum is free for ex-Queensmen (excludes Castle) by showing your Queen's Regimental Association Membership Card and is accessible to wheelchair users
Opening Hours:
Apr-Sept 10am-6pm, Oct 10am-5pm, 
The Museum is closed during the winter Mon-Fri. It is open during school holidays Feb 2018
(Closed: 24-26 Dec and 1 January)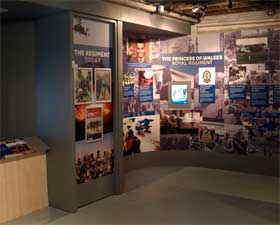 This is a registered museum containing a chronological history of those regiments which have been amalgamated to form the present one. It contains objects, memorabilia, audio visual displays and recreations of scenes.
There are many items in The Queen's Regiment collection that can't currently be publicly displayed in the Museum due to limited space.
This is due to be expanded in the near future.
These items are stored in a private area, in the care of the Curator.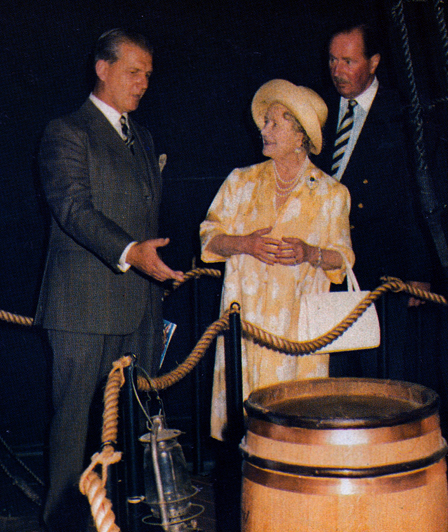 Queen's Regimental Museum Opening
"No more fitting place could be found for the museum of The Queen's Regiment than Dover Castle - the greatest fortress within the regimental area - so well known by many ancestors of today's Queensmen."
(1987)
The new Regimental Museum was opened in Dover Castle in May 1987.
It was visited by HM Queen Elizabeth The Queen Mother, in her capacity of Lord Warden of the Cinque Ports and Constable of Dover Castle, in July of the same year.
Planned Refurbishment of the Regimental Museum
Following the reduction of the Queen's Regiment presence within the Museum display, The Queen's Regiment have been allocated the two window spaces just before the Officers' Mess exhibit and the room that currently houses the WWII Nazi exhibits.
The Secretary, along with the Regimental Historian, will put together a suitable display of our time as an active regiment. However, they would welcome any thoughts that you have about what you believe should be covered. Almost more importantly though, is the need of artefacts from our time that can tell our story.
It has been requested that Branches go out to their members to clear out their cupboards and donate anything that they think will help tell our story and help make this display come alive be it old uniforms, respirators, models, rubber bullet, photos etc.
All items will be registered, with the name of the donor recorded and will be held as part of the historical collection of the PWRR and Queen's Regiment.
It's our museum – let's make it a museum to be proud of!