---
The Queen's Regimental Association
Patron: Her Majesty Queen Margrethe II of Denmark
---
Memorial Re-Dedication May 3rd 2015
As Howe Barracks has closed and been sold, the decision was taken that the memorial would be moved from Howe Barracks to a new location kindly provided by the Commanding Officer, 3 PWRR, in Leros Barracks, Canterbury, thus maintaining the regimental link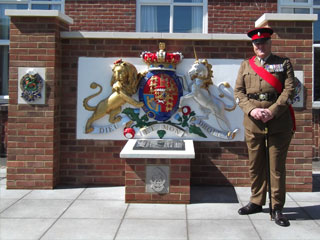 In conjunction with Mr Blue Cooper of the Vipers, who have paraded at the memorial every year since it was first built, the Memorial Wall now forms the centre piece of the area where the PWRR currently hold their Beating of Retreat.
The Re-Dedication service on May 3rd 2015 was attended by over 200 people.
The service was conducted at 11:00 hrs by Canon Paul Kerr MA (Canon of Rochester Cathedral), with readings by the Association President Col. AAA Beattie and the Regimental Secretary Alasdair Goulden, followed in the afternoon by the Beating of The Retreat.
Click here for Memorial Service Photos »
---
Re-dedication Service Leros Bks 2015
Last Remembrance Service Howe Bks 2014
---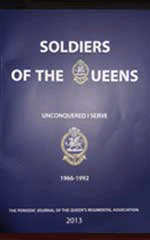 The Queen's Regimental Association
Ex Queensmen become lifetime Members of the Association when they retire.
Did you receive last year's copy of The Queen's Journal?
To receive the 2015 Journal, you will need to be registered with the Queen's Regimental Association. Register or update your address details online »
Whilst the Journal is free of charge, if you wish to make a donation, you may do so on the Association Website's,

Donate Button

2013 Edition available for download from The Association's Website »
---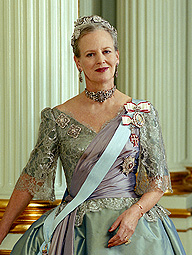 President: Colonel A A A Beattie 
Association Secretary: Major A M Goulden
Contact details:
email: queensregimentassociation@gmail.com
phone: 0771 484 4069
Ex Queensmen become lifetime Members of the Association when they retire.
Queen's Regimental Association Website

---
Last Annual General Meeting and Reunion 2015
Held on Saturday 7th March at the Union Jack Club, London
---

Branch - Hastings
Queens Regiment/PWRR Association in Hastings East Sussex
The last meeting was Thursday 21st May - Clarence Pub (Upper Bar) at 19:30 Hrs.
---