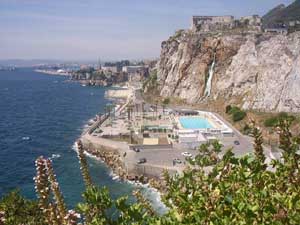 For those not on 1 Queen's Facebook Group, there is a proposal for a 1 Queen's Reunion in June 2014, following on from the success of last year's.
Dave Body is organising things this end and Roger Ali will organise the Gibraltar end. Dave will need to know who would actually want to fly back to Gib for a Reunion.
(There are around three flights a day from the UK at various airports and people can stay for a 4 day break or up to 7 days.)
There are welfare flats available: cost approx £50 PER NIGHT AND SLEEP 6.