---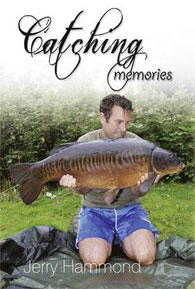 Jerry Hammond's forthcoming book "Catching Memories".
If you're into Carp Angling, then this is one book you won't want to put down.
Catching Memories' is not an autobiography, though, and was never intended to be one.
It is a remarkable collection of carp stories written in true Hammond style, with energy, enthusiasm, humour and just a hint of obsession...
You can order online:
(Includes two free DVDs)
---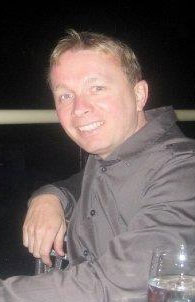 Roy Barford entered the Great South Run which took place on 30th October...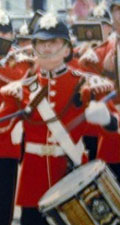 "Thanks for you donations and support! i have managed to raise over £300 pounds so i'm sure The Royal British Legion will want to say thankyou too! " Roy Barford.
"As most of you know, i have been training hard, getting myself fit to run in The Great South Run.
I will be running it for a fantastic charity, The Royal British Legion, so all i need is a bit of your hard earned cash to allow the Legion to carry on its good work! So please dig deep and donate now.!"
---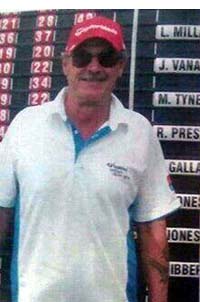 WALKER THRILLED TO WIN BRITISH CHAMPIONSHIP
"A DOUBLE amputee was celebrating this week after being crowned the British Disabled Open's Stableford golf champion.

Father of three Dave Walker of Whitstable, scooped the prize after shooting an impressive 73 points over two rounds at the East Sussex National Golf Resort."
Former soldier Dave, 55, plays golf once a week at Westgate and Birchington Golf Club see more... 
Category 3 STABLEFORD Result (over 2 rounds) 
1st - David Walker - hcp 28 (73 points) 
2nd - Keith Wallace - hcp 24 (67 points) 
3rd - Scott Richardson - hcp 28 (65 points)
---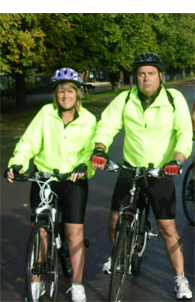 Kev Milsom and Junie Brooker
LONDON 2 CANTERBURY Cycle Challenge 11th September 2011 
65 miles In aid of WALKING with the WOUNDED
"We Should consider ourselves lucky for what we have, let's spare a thought and take some time to appreciate what our Walking Wounded have done for Us.
Our Country and the Sacrifices they have made and will have to endure for the rest of their lives.
I was a regular Infantry soldier for 22 years with 1st Bn The Queen's Regiment and 1st Bn The Princess Of Wales's Royal Regiment and have personally experienced what our Walking Wounded have been through and i was lucky enough to walk away unscaithed.
So please dig deep and donate now."
---
Kent Kidney Cycle Challenge 25th September 2011
To commemorate 40 years of kidney services in Kent, Steve Coker, together with 26 members of the renal department have completed a 2 day cycle ride.
The challenge was aid of the a local charity set up in 1967 as a tribute to a Ramsgate policeman who saved the life of a boy in difficulties on the town's West cliff.
Later Mr Squirrell suffered kidney failure and needed dialysis, for which he travelled to the 'local unit' in London.
Pressure put on the South Thames regional board and monies from the fund were instrumental in establishing dialysis services in Kent with opening of the first kidney unit in Canterbury in Dec 1971.
Since then the trust has provided ongoing support to people suffering from kidney disease and assisted research into chronic and acute kidney failure.
---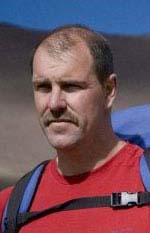 Steve Wall

Army Foundation College Channel Swim 2011
TROOPS from Harrogate's Army Foundation College are set to become the first army swimmers in more than 100 years to complete an individual channel crossing and in the process, raise money for two worthwhile causes.
Three of the military staff will attempt the complete crossing, matching the feat achieved by Captain Matthew Webb in 1875, with another team of six working in relay, each swimming the minimum 35,200 metres (two miles) for two hours at a time.
---